Barče
00581 565 CZ + 02601057 Javor
Born: 21. 4. 2007
Number: 02809 957 CZ 581/3
Bloodline: H 100.0 Hornless
Breeder: Stránský Karel, Hořensko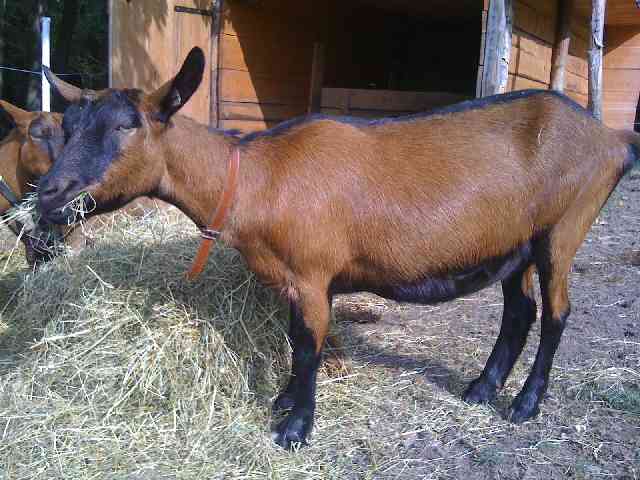 Finaly rating: EB  (elite B) 
mother milk: 963kg/year, fat:3,30%, protein 2,86%, raiting Elite
father ´s mother milk:1174 kg/ year, fat 3,3%, protein 2, 89%, raiting Elite record.
Milk rating 
2010: 935 kg/year, fet 3,05%, protein 3,53%, raiting E
Barce draw cca 3,5 - 3,8 liter of milk per a day
Kids:
20. 2. 2010 two girls Britta and Bella ( both non horn) sold
24. 2. 2011 two girls (both non horn) - sold, one of them was exported to Estonia.
Barce is my most lovable goat. She has been  with us for the longest period of time, from the current herd. She has beautiful dug (the prettiest from the herd) with large teats. She is easy to be milked. Her amount of drawn milk is 3-3,8 litres  a day. She eats so much that she permanently looks gravid.