We have spent wonderful day with Mrs. Sheila Edwards today. She is amazing lovely lady and famous shetland pony breeder. We have enjoyed talking about shetlands. Her family stud KNOCK has produced over 120 foals, the most of them are Marshwood bloodline.
We have seen her last mare Knock Good Fortune called Muffin :) in the garden. Muff was born in 1981, so she is 36 years old now. She cannot see and hear well , but she still enjoys to eat Polo mint sweet :)
Mrs. Sheila Edwards is interesting about her ponies. If somebody has photos and informations about any of them, send them to me please.  Ponies with her prefix are in UK, Holland, Sweeden, Finland, Czech rep. .....
I m proud owner of wonderful stallion Knock Fortune Maker... thank you for him Mrs. Edwards!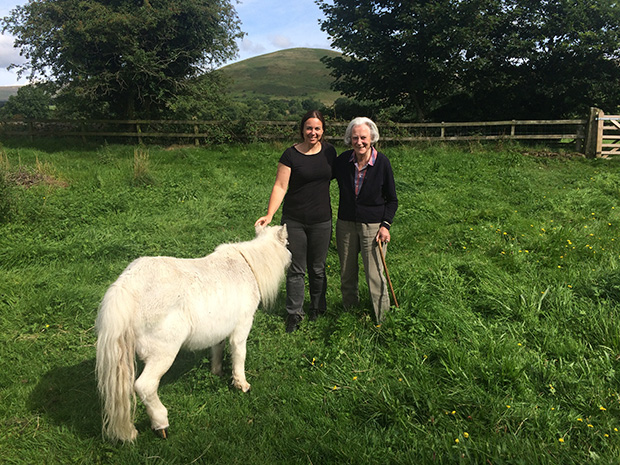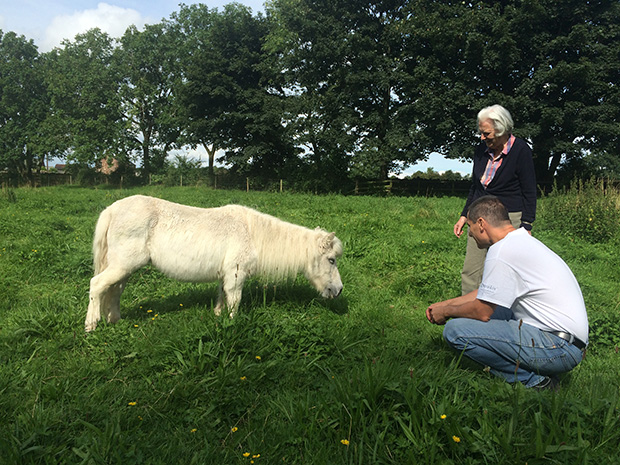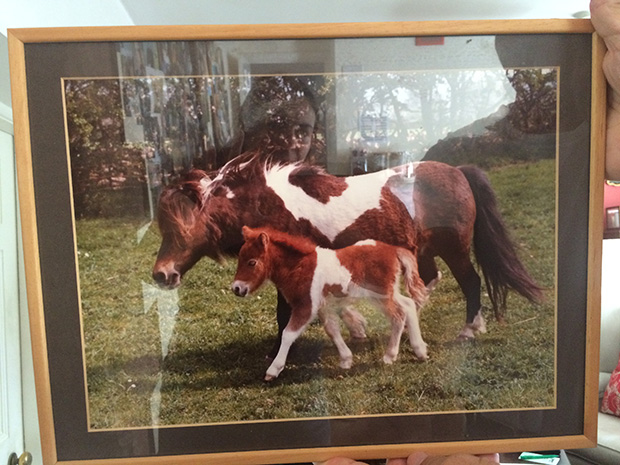 Muffin as a foal